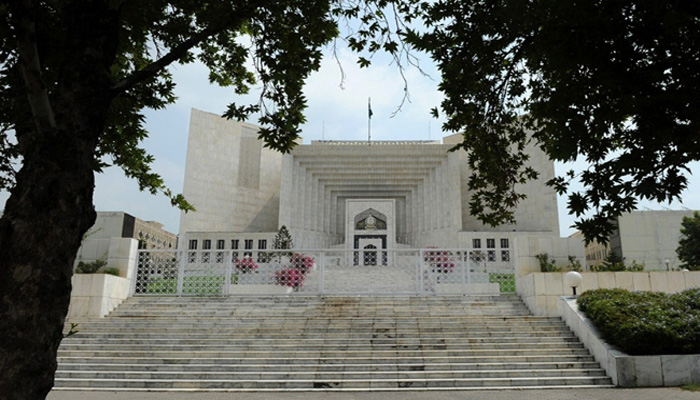 ISLAMABAD: Chief Justice of Pakistan Mian Saqib Nisar on Tuesday said contesting election was everyone's right if  disqualification of a  lawmaker   under article (f)(1) is not for life.
The remarks came as a larger bench of the apex court headed by the CJ took up a set of applications seeking interpretation of article 62 (1)(f) under which a number of lawmakers were disqualified.
Former prime minister Nawaz Sharif and PTI leader Jahangir Khan Tareen were  also disqualified under the same provision.
The court has asked Sharif, who didn't appear before the bench, to ensure  his presence either through  appearance or through his lawyer.
The court has appointed Munir A Malik Advocate and Barrister Zafar Ali Shah as amicus couriae (fiend of court) in the case.
During the course of hearing the chief justice said names of Sharif and Jahangir Khan Tarin, a PTI  came to his mind as he thought of hearing the case.
He said notices were issued to both the politicians but Mr Sharif didn't appear.
The chief justice said the court wants to hear all the parties and listen to their stance but would give decsion on merit whether someone appeares or not.
During the hearing Justice Umar Ata Bandial asked  Babar Awan, counsel for Tareen, whether the article 62 (1)(f) applies to non-Muslims as well.
The laweyer said that it was an Islamic principle which  applies only to Muslims.
Umar Atta Bandia remarked that these were Islamic principles and everbody should have these qualities.
The chief justice said even non-Muslims lawmakers should  posses these qualities.
Awan argued that the Supreme Court verdict on these applications would affect everyone  in the coming days.
The chief then said that everybody has the right to contest election if disqualification under 62 (1)(f) is not for life.